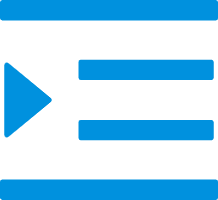 SF-M16/72(410w-450w) solar panel

SF-M15/72(370w-410w) solar panel

SF-M15/60(290w-340w) solar panel

SF-P15/72(320w-355w) solar panel

SF-P15/60(260w-295w)solar panel

China Solar panel solution

China Solar panel service

China solar panel wholesaler

China Solar panel manufacturer

72-cell MBB Half-cell Module solar panel
About China solar cell manufacturers
A solar panel is a device that uses the power of the sun to generate electricity. Solar panels are used to power homes, automobiles, and other devices. They are also used to produce renewable energy.
A solar panel is a device that converts sunlight into electrical energy. Solar panels are becoming increasingly popular because they are environmentally friendly and can be used to generate electricity even when there is no sunlight. Solar panels come in a variety of sizes and shapes, and they can be mounted on roofs or walls.
China solar cell manufacturers
Shinefar offers 10-year product warranty and 25-year Peak power warranty for its solar panel.
Besides, with a professional technical team, as well as solar project design and installation and the bidding and financing of photovoltaic projects at home and abroad. Up to now Shinefar has completed a lot of photovoltaic projects in mainland China
Shinefar's solar panels are mainly sold to Ukraine, South America, Japan, South Korea, Europe, Morocco and other professional markets. Friends from all walks of life are welcome to visit Shinefar for technical exchanges and business negotiations. Shinefar sincerely hope to cooperate with all of you to create a better future.